Holger Scheel
Geschäftsführer | Managing Director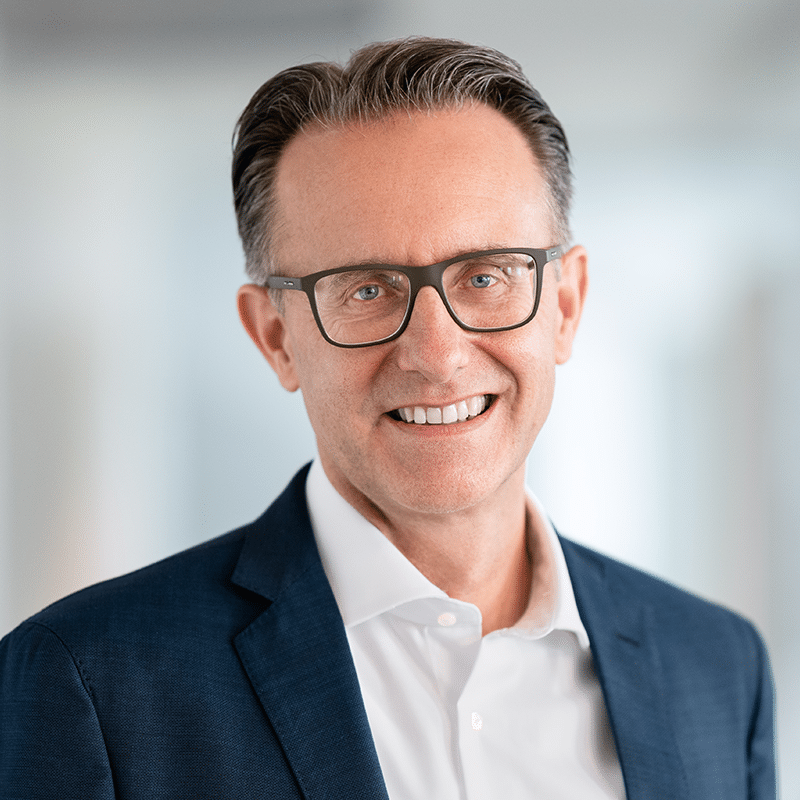 Area of Responsibility: Corporate Sales, Marketing
Due to his weakness for questions at the intersection of language, philosophy, and literary science, Holger Scheel actually wanted to become a university professor. His career path, however, was determined early on by SAP. More or less throughout his studies, which led him from a German scholarship in Heidelberg all the way to Paris, Scheel worked as a student intern at the Walldorf-based company and developed a solid basis in the software industry. It was there that he also discovered his interest in business management and corporate software, which led to his first practical experience in sales and marketing.
Business consultants are problem-solvers who have to juggle aspects of economics, technology, and the human element, which is a perspective that had already intrigued Holger Scheel for years. After joining cbs – then still a small but growing consultancy – as its first sales and marketing employee in 1999, he established a corresponding department and oversaw its expansion in a managerial role. Since 2009, he has served on the cbs executive board and as director of corporate sales and marketing.
Holger Scheel is married and has three daughters. He speaks four languages and a handful of dialects, and treasures Italy above nearly all else. Like cbs, he believes that passion is what truly drives us. With respect to his work, Scheel particularly appreciates the essential connection between good ideas and the responsibility to turn them into results.
An avid runner, Scheel hopes to keep running Heidelberg's half-marathon every year – preferably up to a ripe old age.