Consulting excellence for world market leaders – this is what cbs stands for. We advise the world's most amazing companies: renowned, highly innovative customers of the international manufacturing, pharma, life science, chemical, and automotive industry. We have a lot in common such as drive, values, and culture. At cbs you have a chance to develop into a highly skilled and dedicated consultant, as we aim to be the best, most innovative and reliable partner for our clients in our market.    
Our excellent reputation among these hidden champions opens the doors for you to challenging projects with unique design opportunities. Become part of one of the best and most reliable consultancies and take advantage of a wide range of development opportunities. As a motivated employee, you can quickly take on responsibility and grow beyond yourself. You will meet colleagues who really want to make a difference and who stick together as a strong team. cbs is the place where experts grow and want to stay. 
In the area of Application Management, we support our customers as a solution provider throughout the entire life cycle of an SAP system landscape, both during project- and operational phases.  
To reinforce our team, we are looking for experienced (Senior) SAP GTS Consultants (m/f/d), in Application Management Support, full time, or part time.
Expectations and Tasks:
Process, track and solve 2nd and 3rd level support tickets for the SAP GTS services Compliance Management, Customs Management, Risk Management and Electronic Compliance Reporting
Analyze GTS-related technical application problems in detail and in search of sources of errors (and their solutions)
Apply project related or demand-based adjustments of the SAP GTS standards
Work in close coordination with our customers and create well-tailored implementation specifications
Implement complex requirements via SAP GTS customizing
Conduct presentations and workshops for customers and interested parties
Constantly expand your skillset regarding SAP GTS (e.g., GTSe4H and extensions)
Qualifications and Skills:
University degree in business administration, (business) informatics, logistics or another comparable qualification
SAP application expert from industry or relevant professional experience as SAP logistics IT-module lead
Initial experience in foreign trade and SAP GTS is an advantage
Experience in the processing of support requests (incidents, changes, and service requests)
Desirable: experience in dealing with Fiori applications relevant to the GTS-area and knowledge of SAP interface technology (e.g., SAP ALE/IDocs, EDI, etc.) and SAP programming (debugging)
Heavily service-oriented way of working
An independent, proactive and at the same time team-oriented way of working is an important pre-requisite
Very good knowledge of English or German
Willingness to travel for occasional customer visits, company events, trainings, etc
Hybrid way of work, flexibility in terms of presence (combination of remote work and office days)
Benefits
Continues training possibilities
Private health insurance
Tax benefit for restaurants and public transportation
Team events & Competence Center events
Variable bonus payments
Good equipment:

Iphone
Lenovo Notebooks
ergonomic office desks
coffee, water, fruits and cookies

flexible working hours
Do you believe you would be a good fit? 
We'd love to hear from you! Don't hesitate to contact us by phone, email (career.spain@cbs-consulting.de) or LinkedIn. We look forward to receiving your application documents, which should include your résumé (along with project descriptions), salary expectations, and references.
Isabel Laufer
Corporate Services
cbs Transformation Consulting Spain S.L.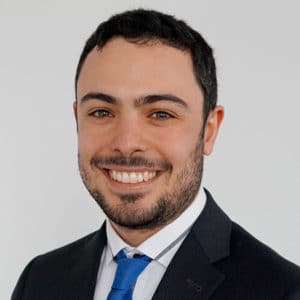 Dídac Peña Pérez
Managing Director
cbs Transformation Consulting Spain S.L.