DRIVING THE COMPANY-WIDE DIGITIZATION STRATEGY WITH A HARMONIZED FINANCIAL SYSTEM ON SAP S/4HANA
Nach der erfolgreichen digitalen ONE.CON im Juni, startet die ONE.CON Special-Reihe zum Thema ONE Finance mit unserem Special Guest SCHOTT.
Die SCHOTT AG steht mit ihrem ONE Finance Projekt vor der Herausforderung, ca. 80 Gesellschaften zu einem GoLive Termin ("Big Bang") umzustellen und 270 Finance Mitarbeiter im Konzern zum Veränderungsmanagement abzuholen. Das bereits bestehende ONE Finance von SCHOTT verfügt über einheitliche Standards, Prozesse, Datengrundlagen und einer einheitlichen Organisationsstruktur, basierend auf dem derzeitigen SAP ECC System.
Mit Hilfe von SAP S/4HANA soll dieses nun weiterentwickelt werden. So kommt SCHOTT schneller zu einem umfassenden Reporting auf Basis von optimierten Datenstrukturen. Das bedeutet z.B. ein globaler Kostenrechnungskreis, eine Geschäftsjahresvariante und eine detaillierte Ausprägung der Funktionsbereiche.
Beim ONE.CON Special – ONE Finance wird SCHOTT über die strategische Bedeutung des Projekts sprechen, eine Zwischenbilanz ziehen und einen Ausblick zum Zielbild 2025 geben.
Die Teilnahme ist kostenfrei. Melden Sie sich noch heute an.
Wir freuen uns auf Sie!
Zeitpunkt:
Donnerstag, 22. Oktober 2020 
9:30 – 12:00 Uhr (CET/MEZ)
Agenda:
9:30   Opening & Welcome – Holger Scheel, cbs Corporate Business Solutions GmbH
9:45  ONE.Finance @SCHOTT – Oliver Böhm, SCHOTT AG
10:30   ONE.Finance on SAP S/4HANA  – Sebastian Hellmann & Maximilian Thür, cbs Corporate Business Solutions GmbH
11:15  ONE.CON Special Talk Runde mit SCHOTT, cbs und weiteren Unternehmen
Experten Austausch zu den Top 3 Building Blocks in ONE Finance:
New GL


Das neue Hauptbuch

Margin Analysis


S/4 Analysen zur Financial Performance

Material Ledger


Single Source of Data

Q&A
11:55   Outro / Wrap Up & Goodbye, Holger Scheel, cbs Corporate Business Solutions GmbH
Referenten:
Oliver Böhm - S/4 HANA Finance Projektleiter SCHOTT AG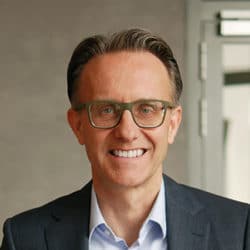 Holger Scheel - Director Corporate Sales & Marketing | Member of the Executive Board
Sebastian Hellmann - Consulting Director
Maximilian Thür - Manager
Location:
Digital Event live from HD