Estimated reading time: 6 minutes
With the new year comes a new Young Professional Academy. This time, we're focusing on growing our SAP migration practice by looking for those within the SAP world with the curiosity to understand how things work under the hood. If you still don't know if SAP consulting is right for you, take a look at my blog on "5 Common Misconceptions of SAP consulting" from last summer. If consulting life is something that interests you, this could be the opportunity for you.
Everyone keeps talking about Business Transformation as if it's some magical unicorn every CIO wants to achieve. The truth is the term has been wildly overused and can mean different things to different organizations. To some, this may mean adopting new business models to stay relevant, to others, digitizing business processes to step into the 21st century. Sometimes, it may mean doing a simple lift-and-shift into the cloud. The point is all of these are wildly different scenarios.
Why am I bringing this up? Well, here at cbs we have an entire team of specialists dedicated to System Landscape Transformation (SLT). This is the team that enables us to perform complex SAP migration projects which typically lead (in one way or another) to successful business transformation. SAP has their Data Management and Landscape Transformation (SAP DMLT) business unit, cbs has SLT. All these different migration services originated from a significant customer need in the mergers and acquisitions space. As IT became a more business critical component for organizations through the '90s, the idea of splitting up a system during an M&A became quite messy. This is where SAP DMLT (formerly SAP SLO) and cbs SLT came to be. Fast forward to present day, and the introduction of SAP S/4HANA, we now have a wide range of business scenarios that would fall under the purview of our SLT practice.
Business Transformation Scenarios in SLT
Exciting and innovative projects
The coolest part of joining the SLT team is the type of projects you will get to be a part of. Right now, Selective Data Transition for SAP S/4HANA is the hottest topic in the market. So many SAP customers continue to struggle with the decision to move to SAP S/4HANA. A greenfield implementation is typically seen as too costly and complex, while a brownfield conversion tends to bring lower business value and ROI. Selective Data Transition fixes this challenge by delivering a hybrid approach that is more flexible and tailored to each individual customer. You can read more about SDT directly from SAP here: Move to SAP S/4HANA with Selective Data Transition | SAP Blogs.
This is just one piece of a larger puzzle, however. In my opinion, M&A projects are the most unique. Always high stakes, always a race against the clock; and you could potentially work on 3-4 different projects over the course of the year. Check out this terrific blog post from our CEO on the topic of SAP Carve-Outs.
Get in touch!
I won't bore you with describing all the different scenarios, I simply want to make it clear that not every consulting company out there can do what we do. We have proprietary software that has been proven over the past two decades in a variety of projects. We work in global teams and will invest in building a sense of community amongst our consultants (travel to Germany anyone?)
Find out more about the opportunity here (cbs Young Professional Academy).
ps: This program is pretty much happening across the entire cbs organization. If you're in Europe or APAC, I would be happy to connect you with the recruiter so you can get in touch. We're looking for talented SAP professionals with a knack for solving problems and joining a fast-growing team.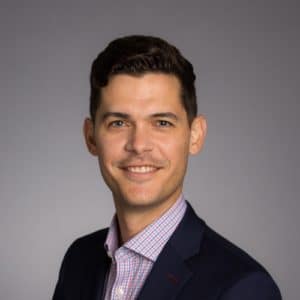 Victor Puente
Manager, Sales & Marketing
cbs Corporate Business Solutions America