Just in time for Christmas our cbs GTS team gives you a treat – launching our latest consulting service:  cbs GTSe4H Pre-Study – live in an online webinar.
SAP Global Trade Services edition for SAP Hana (GTSe4H) is the new central foreign trade platform by SAP – successor of SAP GTS 11.0.
The change to GTS edition for SAP Hana brings new functionality and a new user interface.
It also gives companies the opportunity to evaluate if their existing processes/applications/system set-up are still up-to-date or if it's about time to rethink positions.
So, what is the right way to GTSe4H?
Our cbs GTS Pre-Study is a structured way to tackle the transition with pre-defined phases and tools to flatten the project "stress curve", gain cost transparency and to reduce the overall transition risk.
Interested to hear more about it and get a GTSe4H sneak-preview?
Register now – free of charge.
Doesn't suit your schedule? Register anyway and view the recording at your leisure.
Zeitpunkt:
Wednesday, December 14th | 17:00-18:00 PM (CET)
Agenda:
Customer Situations – Start the GTSE4H Journey
SAP GTS, edition for SAP Hana – Product Highlights & System Quick View
Pioneer Activities by cbs
cbs GTSe4H Pre-Study Approach >> In a Nutshell
Pre-Study Work Package Structure

Alignment
Scoping
Status Quo
Transition

Wrap-up
Q&A
Referent:
Thomas Marx - Consulting Director, cbs Corporate Business Solutions GmbH
Aron Schiavo - Customer Data Manager, cbs Corporate Business Solutions GmbH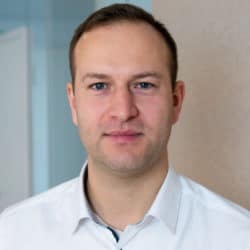 Benjamin Schedl - Senior Consultant, cbs Corporate Business Solutions GmbH
Ihr Kontakt zu cbs Events & Webinaren