Welcome to our 2020 cbs Coffee Break-Out Sessions!
This Breakfast session is about the global harmonization and standardization of Finance structures, processes and data in SAP. Specifically in global acting, large organizations harmonized financial structures (profit-centers, cost-centers, global charts of Accounts) should be the basis for a global reporting. Implementing one Finance in SAP brings immediate business value to the Finance and Controlling department. But doing so raises some questions – especially when also considering a move to SAP S/4HANA currently or in the near future.
Some of the questions being discussed:
What exactly is the concept behind One Finance? What is the difference to Central Finance?
Is it worth thinking of a One Finance project prior to the move to SAP S/4HANA? Should they be combined?
How does SAP's Central Finance concept play into an One Finance implementation and S/4HANA transition?
The free sessions are hosted by our CEO, Lorenz Praefcke, Samuel Morrison, FICO Advisor and our Sales Manager, Victor Puente. They will share 20 mins condensed content and lead the discussion at the end of the session.
The webinar is open for any SAP customer. As a SAP partner or consultant please contact us for our partner education sessions.
Do you have any questions about our Events? Please contact: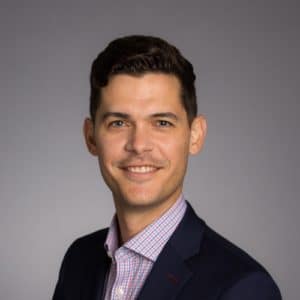 Victor Puente
Manager, Sales & Marketing
cbs Corporate Business Solutions America