Welcome to our 2020 cbs Coffee Break-Out Sessions!
Many customers start their transition journey thinking about how their going to get to S/4HANA (New Implementation, System Conversion or Selective Data Transition), instead of first thinking a bit more strategically about how their future IT landscape will look like and what deployment option actually makes most sense for the organization.
Unbeknownst to them, the latter tends to dictate which transition paths are even possible. Join us on Tuesday, September 15th for a quick introduction into the different variety of deployment options available for SAP S/4HANA, and how these will influence your transformational journey.
We'll cover:
What different cloud options are available in S/4HANA, and what are their limitations?
How can I transition to each of those deployment alternatives and what data can you bring with you?
How can we decide fact- and value-based about the best deployment and transition strategy?
This webinar is free and open to any SAP customer.
As a partner or consultant please contact us for specific partner education webinars.
Do you have any questions about our Events? Please contact: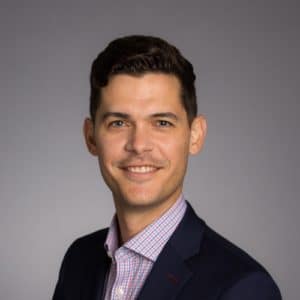 Victor Puente
Manager, Sales & Marketing
cbs Corporate Business Solutions America