RISE with SAP,
ONE with cbs Asia Pacific 2023
By invitation only
This closed event will bring organisations together and help understand why RISE with SAP, ONE with cbs can reduce the complexity of your business transformation experience.
Consulting Excellence for Global Market Leaders – cbs will share success stories and implementation best practices and explore the three possible approaches to successfully transition to SAP S/4HANA, depending on their S/4HANA readiness.
As part of the business transformation experience, we will share best practices on Business Technology Platform, ensuring a unified, business-centric, and open platform for the entire SAP ecosystem. You will realise how your organisation can integrate and create value from data and extend its SAP and third-party solution landscapes to meet evolving business needs.
At the end of the event, the customer will engage with one of our consultants in a bespoke 1-to-1 workshop session. The workshop will allow all invitees to bring back a high-level Digital Transformation Roadmap to move to S/4HANA Rise.
Date and Time:
Thursday, 23 March 2023 | 9:00 am to 2:00 pm (MYT)
Agenda:
08:25 – 09:00 | Registration/ Breakfast
09:00 – 09:10 | cbs Introduction
09:10 – 09:40 | RISE with SAP, ONE with cbs
09:40 – 09:55 | Coffee Break
09:55 – 10:15 | Move to S/4HANA – What You Need to Know
10:15 – 10:45 | Business Technology Platform (Analytics, Innovative Fiori Apps, Data Intelligence)
10:45 – 11:00 | Success Stories – Customer Voices
11:00 – 12:30 | Workshop Session
12:30 – 14:00 | Lunch & Lucky Draw
Speaker: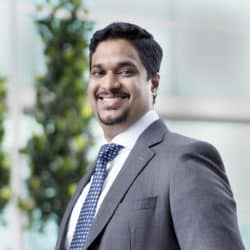 Kaarthi Duraisamy - Managing Director, cbs Malaysia
Yee Peng Nah - Consulting Director, cbs Asia Pacific
* ONE with cbs Asia Pacific 2023 event agenda, speakers, and location will be sent after registration is approved.
* Breakfast and lunch will be provided.
RISE with SAP facilitates your transition like never seen before. It bundles together the tools, guidance, and support systems needed to become truly fit for the future. 
To be ONE with cbs, our RISE with SAP offers a holistic on-your-term and on-your-timeline transformation to an intelligent enterprise. You can remove complexity with a simplified engagement and guided journey through your business transformation to go where your business needs.
Your contact to cbs events & webinars
Benjamin Ng
Marketing Manager, APAC
cbs Corporate Business Solutions