Explore the ONE digital enterprise concept with us!
We ´d like to invite you to our first digital ONE.CON Special for and with our Finnish SAP community.
We are looking forward to valuable customer presentations from Wärtsilä, Oriola, Amer Sports, SPS Companies and Leogistics. 
cbs – Corporate Business Solutions – the idea of ONE digital enterprise covering all aspects of IT transformation and process optimisation.
Digital ONE.CON Special Finland/Nordics 2021 provides a fully packed agenda and shares best practices and insights in hot topics like S/4HANA transition, E-Invoicing and many more.
The event is free of charge and you can smoothly participate according to your interest and calender, just in a single presentation or join the whole day.
The presentations will be held in English language.
Don´t hesitate, save your virtual ticket and register now!
We are looking forward to meeting you!
Date:
Thursday, March 25th 2021 | 09:00 – 13:40 CET | 10:00 – 14:40 EET
Speaker:
Tanja Nenonen - Consulting Director - cbs Finland
10:15 - 11:00 AM:
Customer Presentation
Efficiency and stability through continuous improvement – SAP S/4Hana journey at Oriola Oyj
Speaker:
Nina Seiler - Senior Manager - cbs Germany
Speaker:
Jani Partonen - Director, IT Applications & Infrastructure - Oriola
11:00 - 11:45 AM:
Customer Presentation
How Amer Sports Oyj globally manages E-Invoicing compliance
Speaker:
Till Wolf - Product Owner E-Invoicing- cbs Germany
Franziska Hempel - Manager - cbs Germany
Daniel Marosi - Senior Manager - Amer Sports Corporation
11:45 - 12:30 PM:
Presentation 
Challenging the status quo of Supply Chain Management and logistics – Leogistics GmbH
Speaker: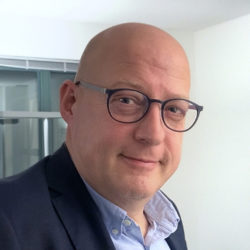 Morten Meyer - Leogistics GmbH
12:30 - 01:00 PM:
Lunch Break & cbs Talk
Meet us live
01:00 - 01:45 PM:
Customer Presentation
Our way to S/4HANA – main drivers for our strategic direction – Wärtsilä
Speaker:
Laura Äännevaara - Program Manager, Development Management Office Information Management - Wärtsilä
Speaker:
Tea Haavisto - Director, Business Productivity Services - Wärtsilä
01:45- 02:30 PM:
cbs Presentation
Selective Data Transition into private cloud at SPS Companies, Inc.
Speaker:
Lorenz Praefcke - CEO - cbs Americas
Your contact to cbs events & webinars