A strategic model by cbs Corporate Business Solutions to drive the migration from SAP PI/PO to SAP Integration Suite – Why and How.
This webinar addresses the move from SAP PI/PO to SAP Integration Suite and how cbs can support customers from first interface assessment to go-live on SAP Integration Suite.
Today, SAP Process Integration / Orchestration (SAP PI/PO) is well-established and used as central integration platform in many companies. System landscapes have evolved over the last few years and are now more heterogenous than before including any-premise and cloud applications. Accordingly, also the integration needs changed. Besides, the end-of-life is announced for SAP PI/PO for 2027 resp. 2030 with extended maintenance. It's the best time now to start planning the move to the SAP Integration Suite as the new strategic integration platform. Having the right approach and an experienced partner for this transition is a key differentiator for the time to come.
Register now – free of charge.
Doesn't suit your schedule? Register anyway and view the recording at your leisure.
Zeitpunkt:
Wednesday, January 25th | 16:00-17:00 PM (CET)
Agenda:
Motivation to Migrate
SAP Integration Suite – Quick Overview
cbs Integration Suite Uplift

Approach
Interface Assessment
Transition Modules
Quick Start / Agile Prototype

Customer References
Summary + Takeaways
Referenten:
Stefan Münchow - Senior Manager, cbs DE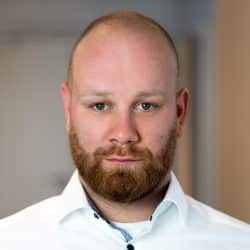 Markus Müller - Senior Manager, cbs US
Ihr Kontakt zu cbs Events & Webinaren