Unlock Your Business's Potential with a Free SAP Assessment from cbs
Comprehensive Solutions with Expertise in Business and Technical Processes
Consulting excellence for global market leaders: cbs is a global consulting practice that originated in Germany with over 3000 international projects over the last 25 years. We advise the world's most notable companies: renowned, highly innovative customers and hidden champions of the global manufacturing, pharma, life science, chemical, and automotive industries.
Transform Your Business with RISE with SAP, ONE with cbs
The Ultimate SAP Solution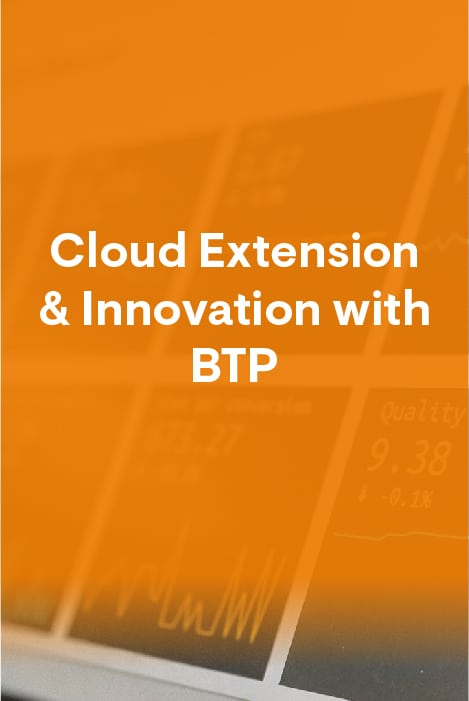 SLO Transformation Portfolio – Flexibly Combinable and Customisable
SAP Business Technology Platform – The Brain of the Intelligent Enterprise
Services & 

Capabilities
​
Application Development & Automation​

Cloud Foundry Runtime​, Business Application Studio​, ABAP Environment​, Cloud Portal Services​, Process Automation​, Workflow Management​, Mobile Services​, SAP intelligent RPA​, Document Management Service , Integration Option​…

Integration​

Integration Suite​, Event Mesh​, Master Data Integration​…

Extended Planning & Analysis

SAP Analytics Cloud​, SAP Analystics Cloud embedded edition​…

Data & Analysis​

SAP HANA Cloud​, SAP Data Intelligence​, Master Data Governance​, SAP HANA Service​, Data Quality Sercices​…

Foundation / Cross Services​

Alert Notification​, Identity Provisioning​, Cloud Transport Management​, Job Scheduling Service Service​, HTML5 Application Repository Service​, Authorization and Trust Management Service​…

Artificial intelligence (AI)​

SAP AI Core​, Data Attribute Recommendation​, Conversational AI​…
The easiest and safest way to move to SAP S/4HANA Private Cloud
​
Are you considering a move to SAP S/4HANA Private Cloud but are worried about the challenges of data migration? Look no further than our selective data transition approach, the easiest and safest way to make the transition. With our SAP forecasting and analytics tools, including SAP Analytics Cloud (SAC), you can make the most of your move and achieve true digital transformation.
Our comprehensive business intelligence and process analytics will ensure a smooth and successful transition with minimal disruption to your operations. Don't let the fear of data migration hold you back from unlocking the full potential of SAP S/4HANA Private Cloud. Contact us today to learn more about our S/4HANA move services.
Move your legacy ECC
to S/4 in the cloud
Cleaning/ removal of
irrelevant company code
Migrating relevant data based on
a specific set of dates
MIGRATION PACKAGES – Add ons
Leverage on cbs add-ons packages to consolidate your SAP system landscape in a fast, secure, and flexible way.
Intelligent Finance

Achieve flexible financial reorganisation, leveraging value-adding SAP S/4HANA functionalities such as newGL, Universal Journal, Margin Analysis, new FI Asset Accounting, Document Splitting and more.

Harmonise charts of accounts, profit centres, and cost centres parallel to your S/4HANA transition.

Near-Zero Downtime Package

With a near-zero downtime approach, you avoid interruptions to operational business processes.

With cbs you have the choice of cutover scenarios – both in stages and in one big bang using near-zero-downtime functionalities.

Data Clean-Up

Take advantage of cbs data cleaning-up package to improve data accuracy and consistency.

A clean set of data will increases overall productivity. Your team do not have to wade through countless outdated documents and allows employees to make the most of their work hours.

System Consolidation

Simplify your SAP system landscape by the consolidation of systems. It reduces the total cost of ownership and increases profits of your business.
Unlock Your Business's Potential with a Free SAP Assessment from cbs
Comprehensive Solutions with Expertise in Business and Technical Processes